Misi kami adalah untuk membantu anak-anak mengembangkan ketahanan, persepsi positif, kesehatan dan awareness yang baik.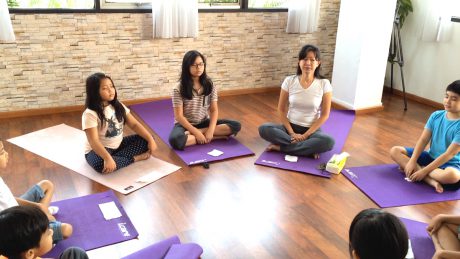 Together, we are one in Yoga
At Colour Yoga, we're provides vital therapeutic benefits to children. This is Colour Yoga's foundational philosophy and motivation. While our classes provide an opportunity for children to explore movement in a fun and supportive environment, our primary objective is to provide children with strategies that build the resilience they need to adapt to the busy, outcome-based world in which they live.
Breathing, movement, meditation, affirmation are some of many strategies we utilize to promote adaptability, self-esteem, courage, a healthy body and a calm and confident mind. This is important - necessary - work, and we are proud of our competent and caring team of teachers that works so effectively to offer the benefits of a holistically healthy lifestyle to children.
Watch Net TV discovering channel at Colour Yoga.